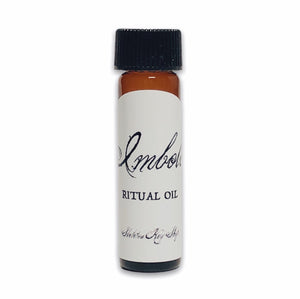 Imbolc Ritual Oil
Regular price $0.00 $10.00 Sale
Imbolc Ritual Oil is a crisp and fiery blend of Dragon's Blood and Frankincense Resins, Musk, White Rose and Spiced Citrus.
This delicious oil was created to celebrate the Pagan holiday known as Imbolc or Candlemas, commonly celebrated on or around Feb 2nd. Heralding the return of the Sun, this is an ideal time for cleansing rituals, candle, and fire magic. 
Use this oil as a magical perfume, in a scent diffuser, on candles, herb sachets, in the bath, or for any ritual work relating to protection, creativity, strength, success, heath and physical energy. 

About:

Our oils are hand blended combinations of essential oils, fragrance, herbs, flowers, resins, and even red wine reductions, gold leaf, and organic dried fruits have been found in our formulas! 

They are complete magic unto themselves and ready to use in any way that you desire.

Note: Some separation is normal with blended essential oils, roll bottle between hands or shake lightly before using. Keep essential oils away from eyes, nose, mouth and other sensitive areas. Store in a cool dark place.